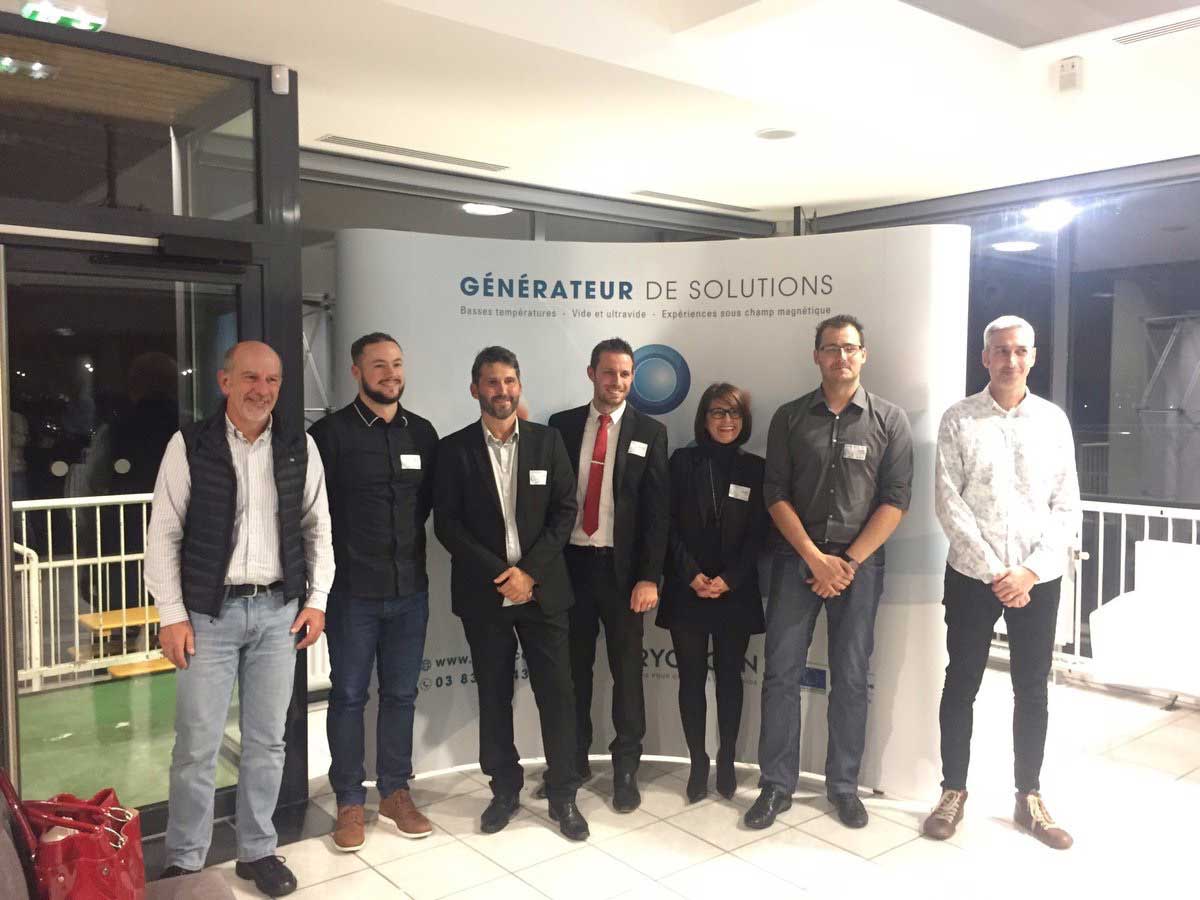 10 Nov

Cryoscan celebrated its 5th anniversary

On the 9th November 2016 Cryoscan celebrated its 5th anniversary in the company of its clients, partners and suppliers. Bertrand Kierren, director, retraced the young history of Cryoscan and developed future prospects.

Denis Butterbach, chairman, highlighted the importance of the client partners present who are essential in the company's growth. Thanks to a resolutely innovative positioning, Cryoscan develops measurement and experimentation solutions in low temperatures, vacuum and ultra-high vacuum.

Pierre Mutzenhardt, president of Lorraine University, evoked the close collaboration between the companies and university research.

The evening ended around a cocktail during which the protagonists discussed future development projects and prospects.