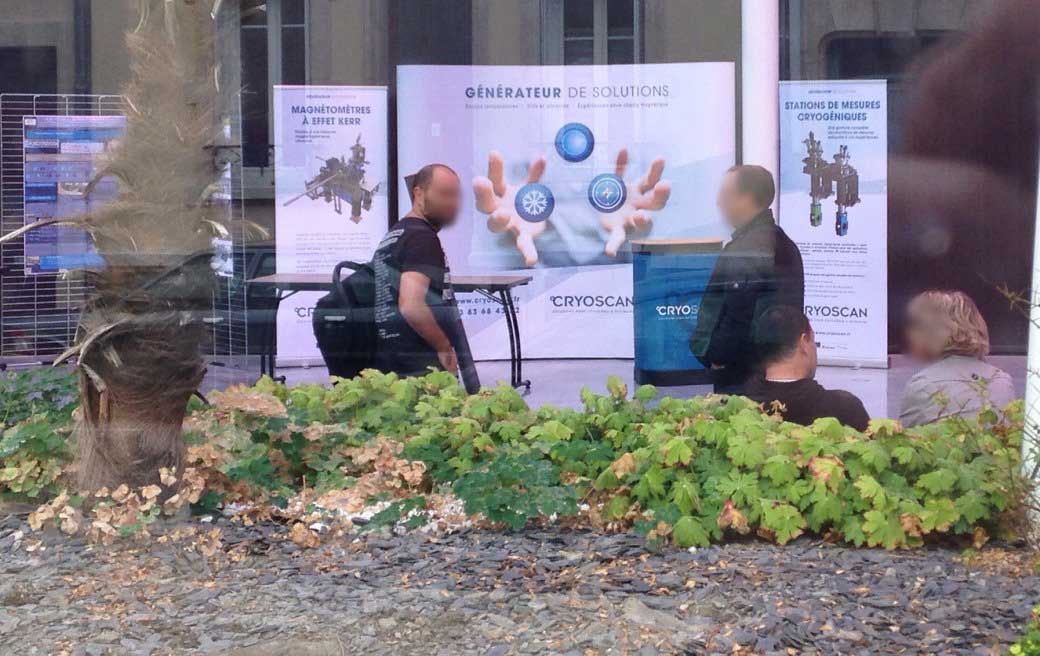 20 Sep

NANOMATERIALS 2016 : CRYOSCAN'S EXHIBITING AT ARTEM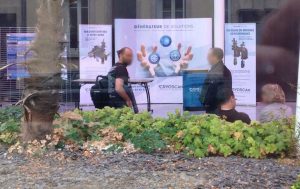 The CRYOSCAN stand under the glass roofs of ARTEM,
On the occasion of the IWST colloquium and the SMARTSENSORS meetings from the 19th to the 23rd September 2016. On the occasion of the international IWST colloquium (International Workshop and School on Spin Transfer)
CRYOSCAN is exhibiting alongside the JL. This colloquium groups together a number of spin dynamics specialists, in particular in nano-materials. A chance to come and discover our instrumentation solutions for your optical and magnetic measurements.
CRYOSCAN will also be present at the SMARTSENSORS meetings that will take place on the same site on the 23rd September 2016.